Cooper's Castle
Ventura County Fair 2005
These pictures are from our trip to the Ventura Fair in California (August 05).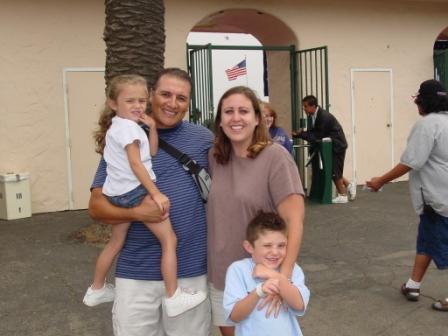 We hit the Ventura fair and met up with two friends -- Paul and Stacy and their two children.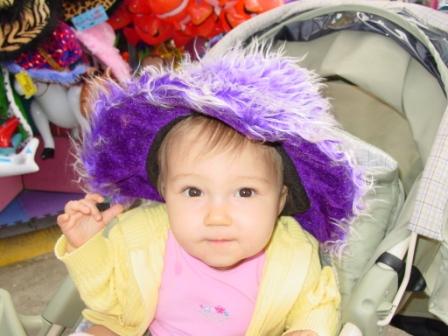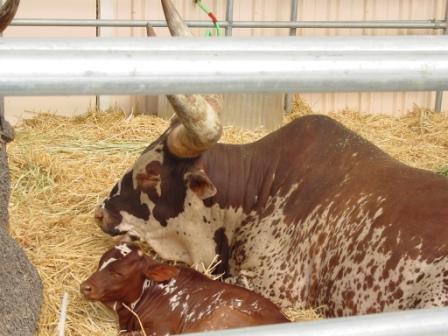 Mandy didn't take long to blend in with her new hat. Then we checked out the livestock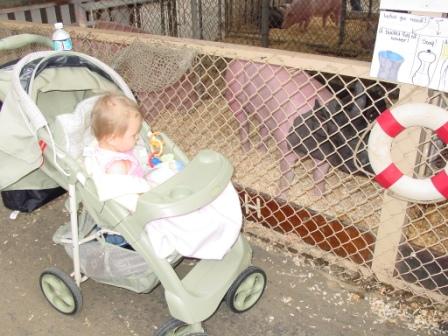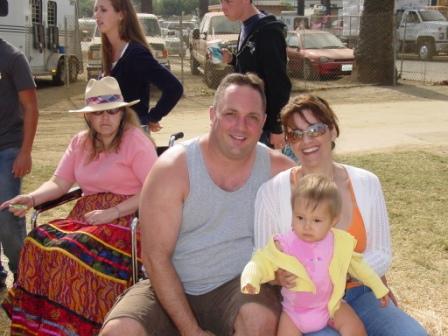 Mandy liked the pigs so much we went to the pig races.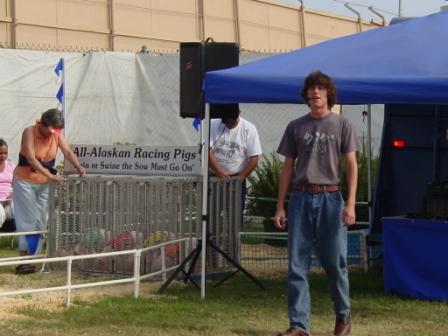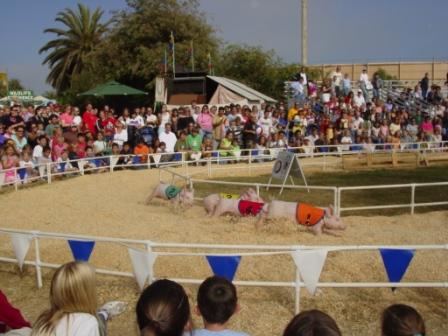 The All Alaskan Pig Races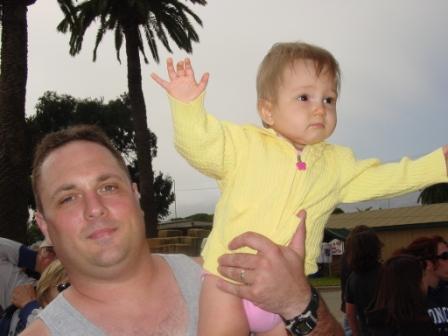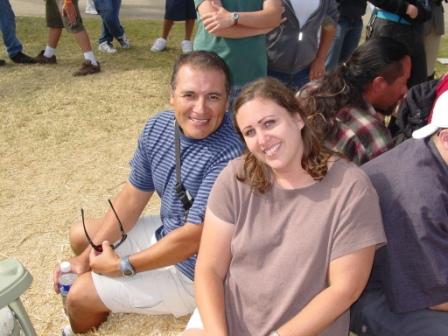 Mandy cheered on her favorite pig. Paul & Stacy enjoyed the show.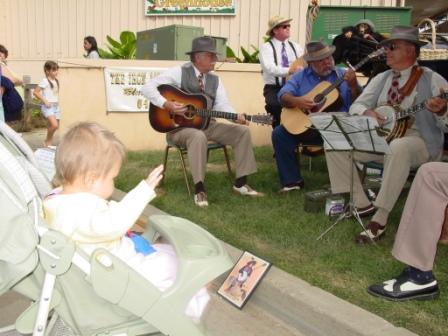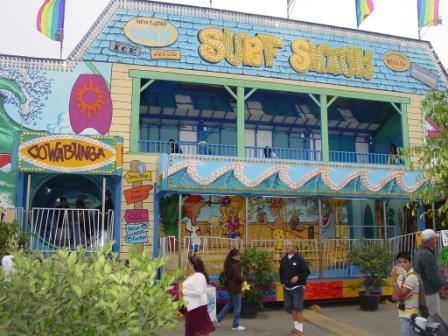 She took in some music. Then off to the Midway to see the Surf Shack Funhouse.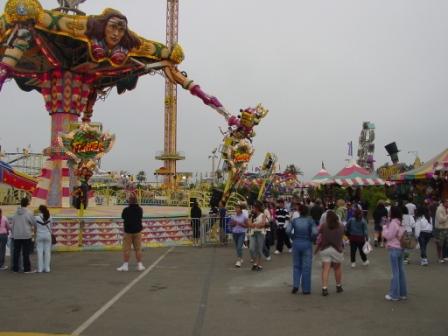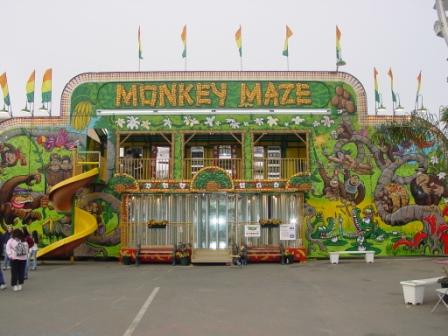 The rides were cool looking although we can't wait to get Mandy in the Monkey Maze when she is old enough.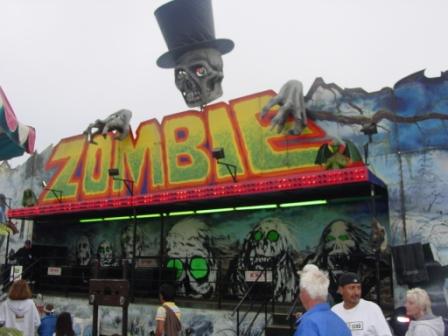 Neat new rides and classic old ones such as the Zombie.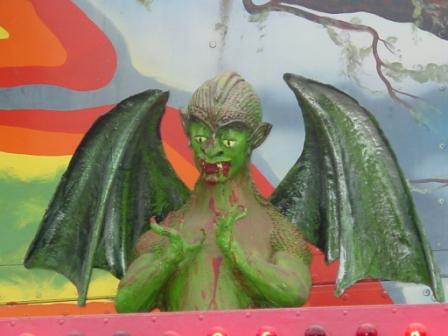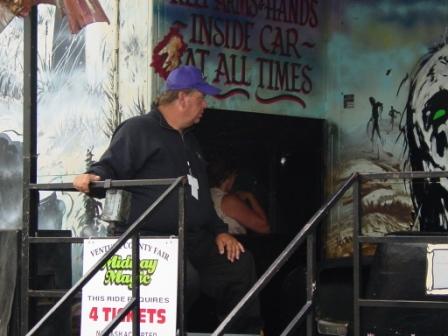 There is only one thing scarier than the little Gargoyle thing on the outside and that is the guy that runs the ride, I think his name is Tater Salad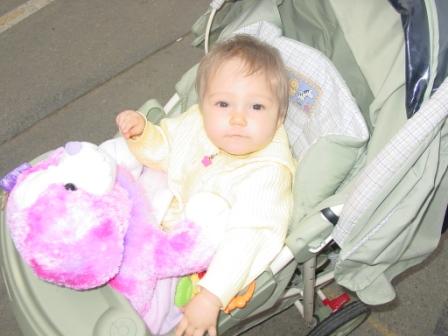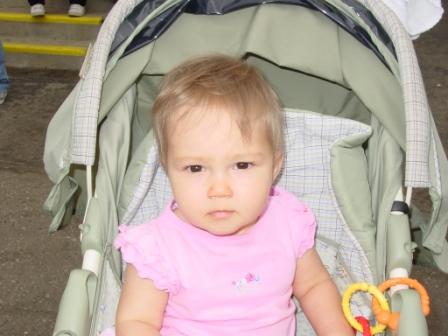 After Scott won Mandy a toy she quickly let us know it was time to go.