Cooper's Castle

Tombstone

These photos are from when Scott's parents and cousins from England went to
Tombstone...home of the famous OK Corral Gunfight. (September 04)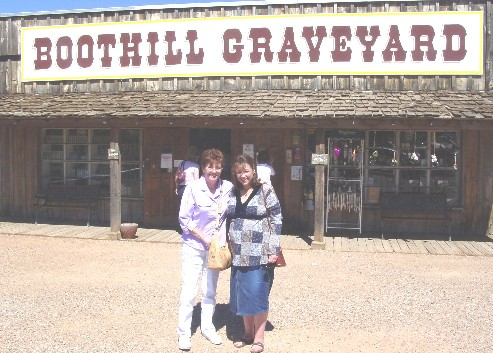 Scott's Mom and Deb going into the Boot Hill Graveyard.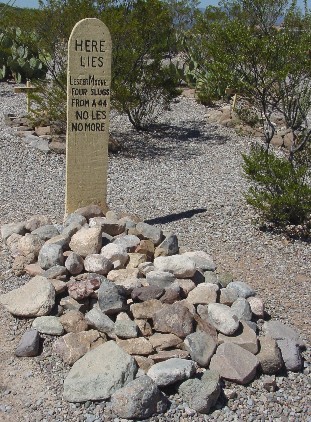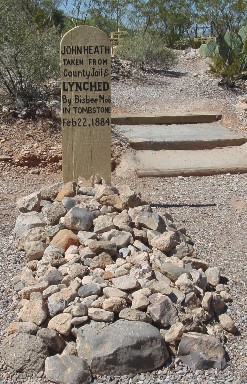 The tombstone on the left reads "Here lies Lester More, shot by a 44, No Les No more."
On the right was a guy that was hung by lynch mob justice.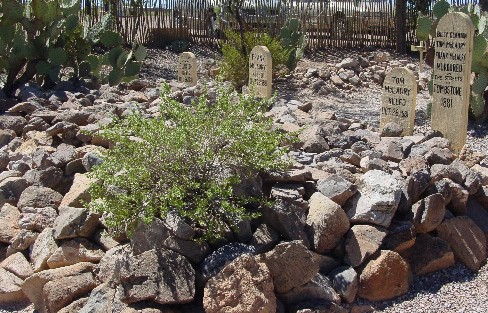 These were the four that were shot at the OK Corral.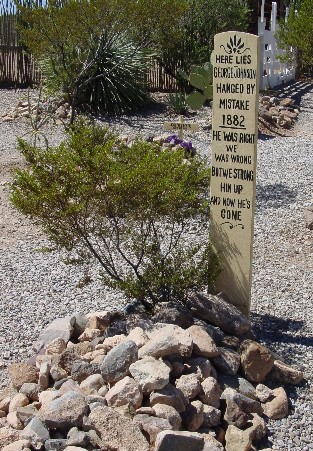 This reads " Hanged by mistake, He was right, we were wrong but we strung him up and now he is gone."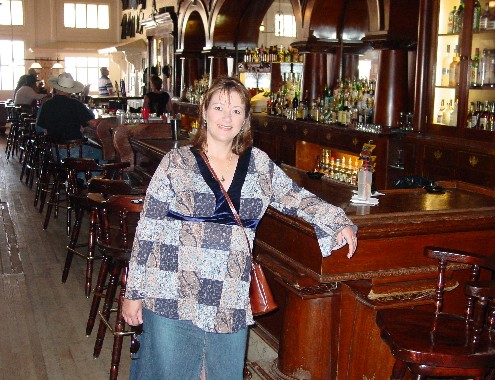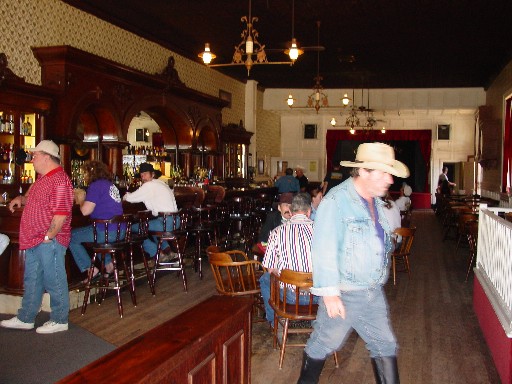 Deb rolled into Tombstone and went straight to the bar.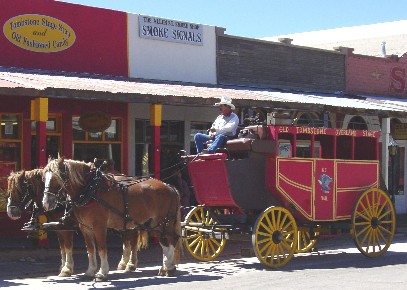 Tombstone Taxi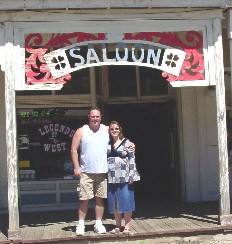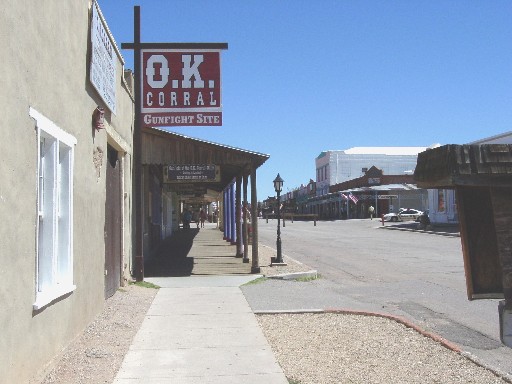 After Scott got Deb out of the Saloon they headed on down to the OK Corral.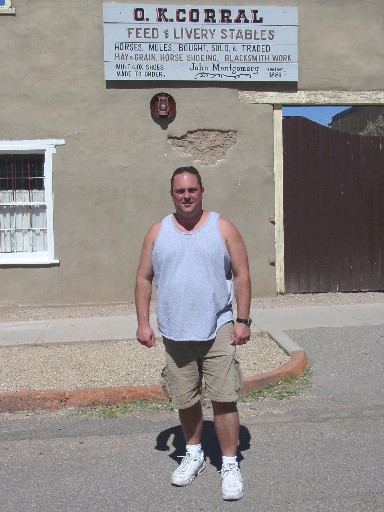 Scott outside the OK Corral. Richard had to take an outhouse break.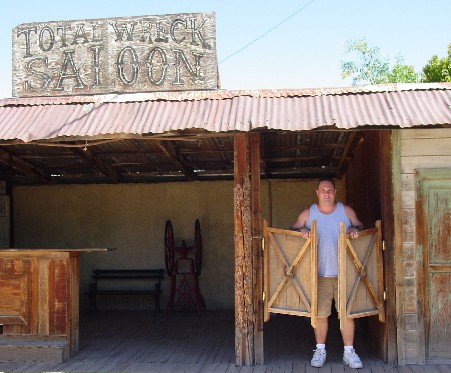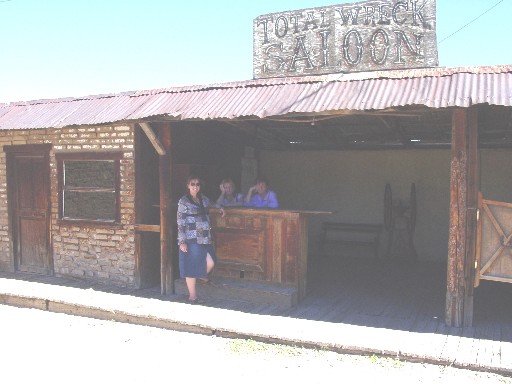 It wasn't long and everyone was back in the Saloon. How many saloons does Tombstone have??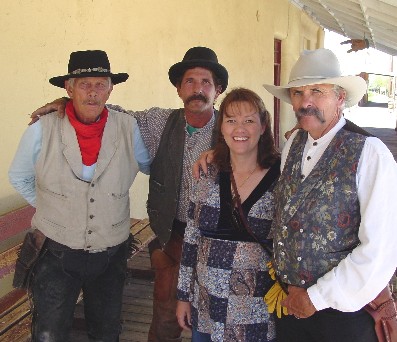 Deb rounded up her posse and headed for the OK Corral.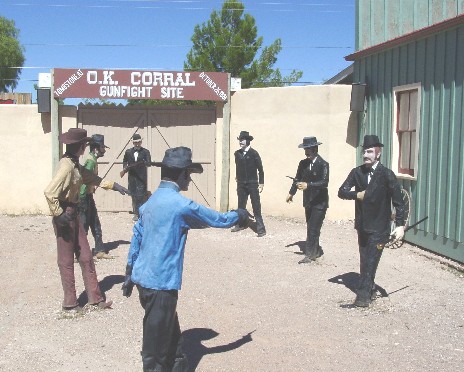 This is the actual site of the gunfight.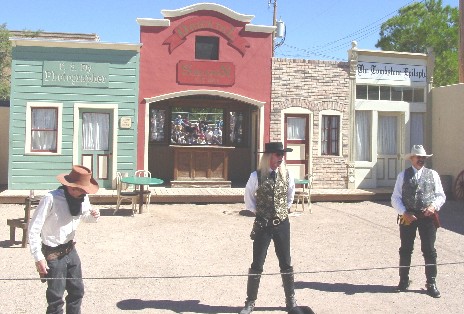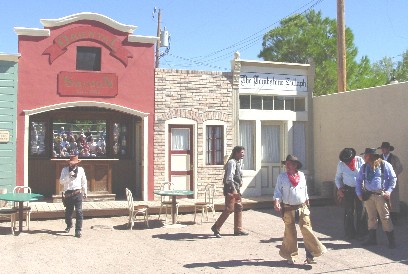 The stunt show was cool... they did several gunfights.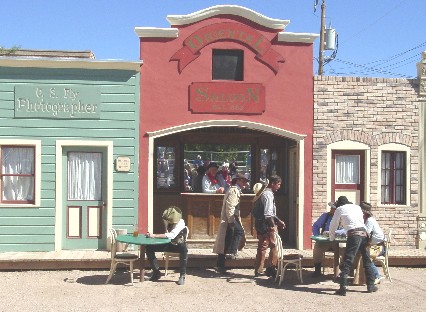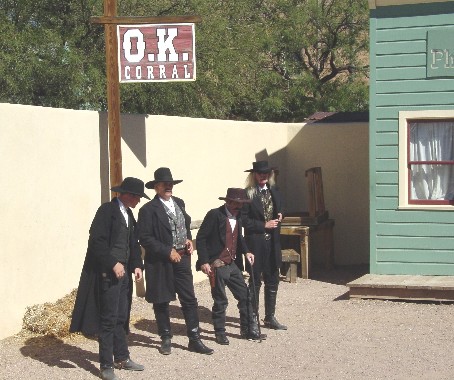 Then at the end they did the OK Corral gunfight.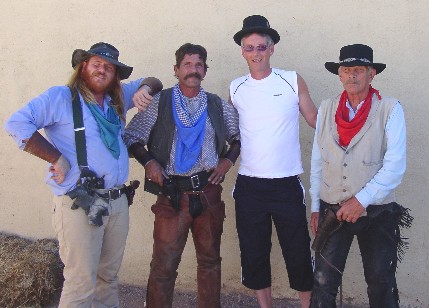 Hey, who is the strange British chap in the middle??