Cooper's Castle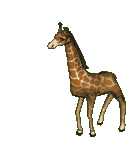 Phoenix Trip 06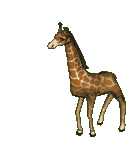 This page has pictures from our Phoenix trip where we went to the Out of Africa safari park,
Rain Forest Cafe and the Raw Hide western town.

Out of Africa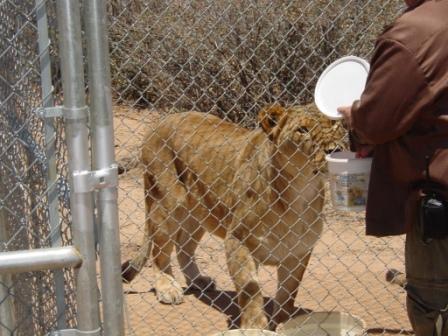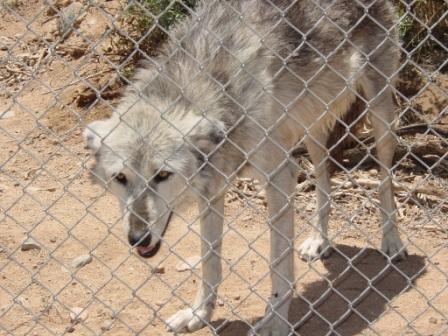 Out of Africa is a safari park where you can see animals with their keeper, like Lions and Wolves.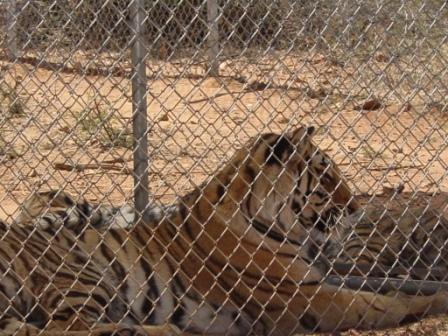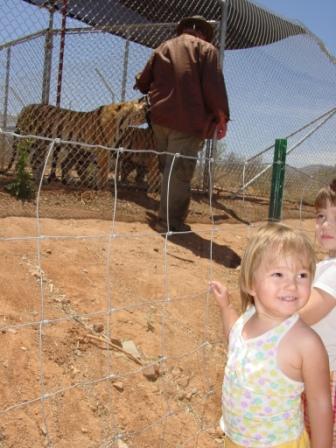 Mandy loved the Tigers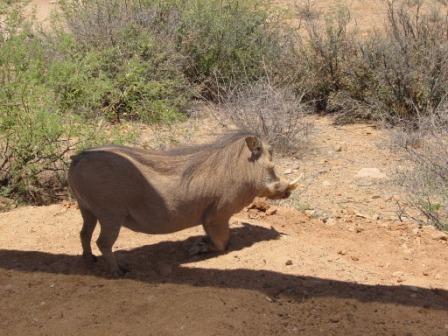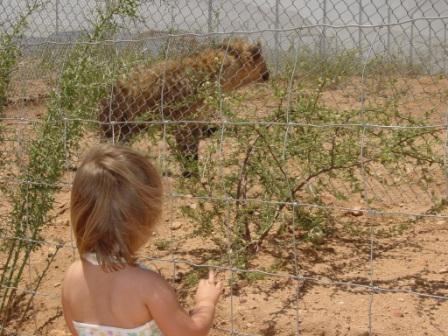 Wart Hogs & Mandy looking at a Hyena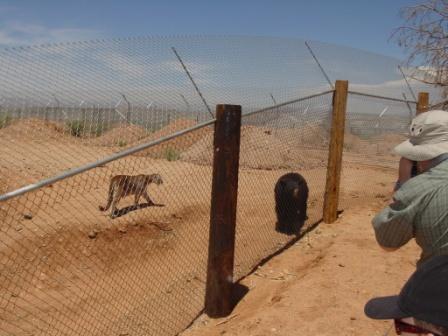 Hyena Mountain Lions and Bears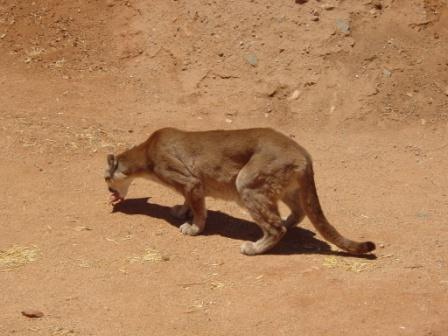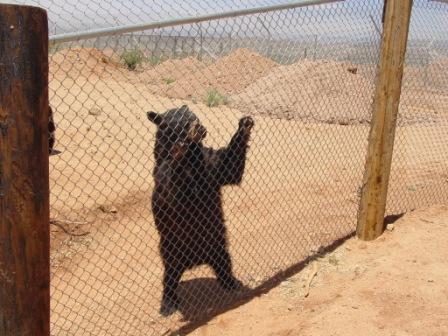 2 Mountain Lions and 2 Bears were in the same enclosure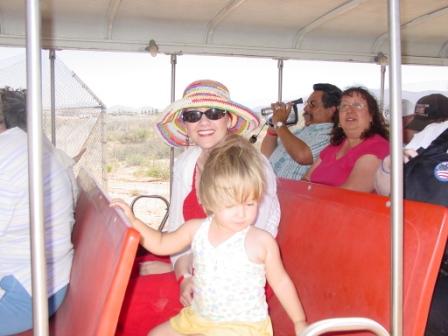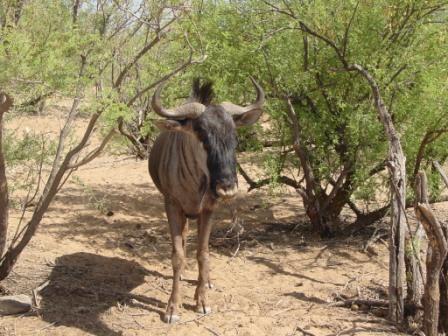 The Safari train took us all over the park.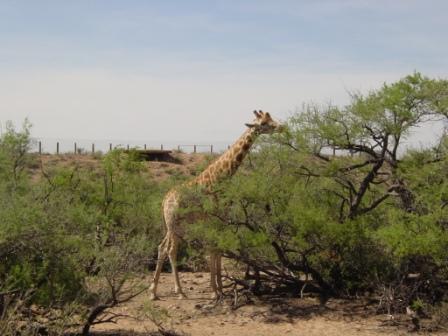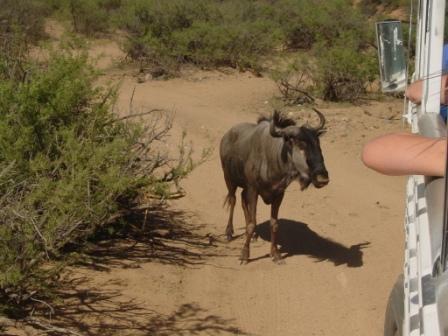 Giraffes and Wilderbeast up close.

Rain Forest Cafe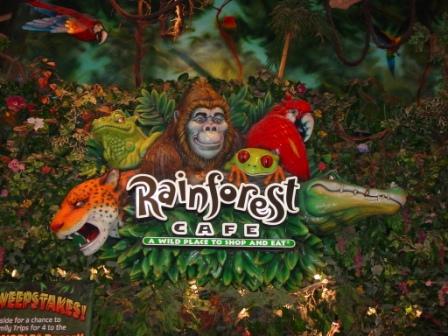 The Rain Forest Cafe in Tempe, AZ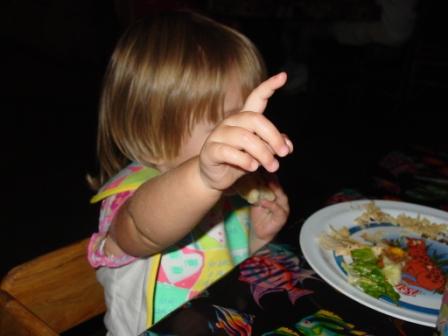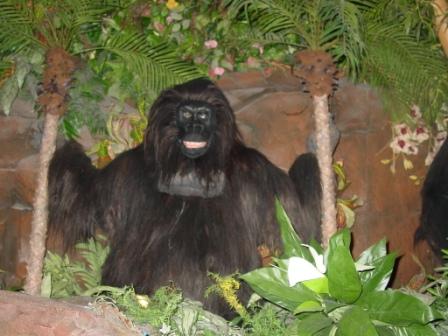 Mandy saw the evil-looking Gorillas so we had to move tables.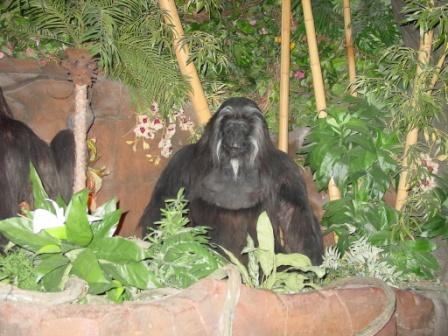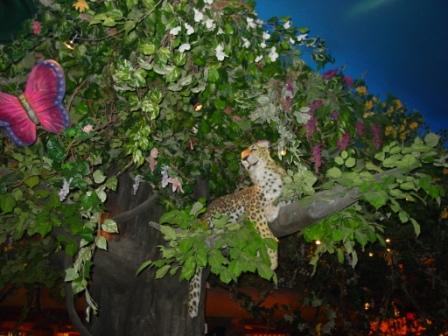 Gorillas and Jaguars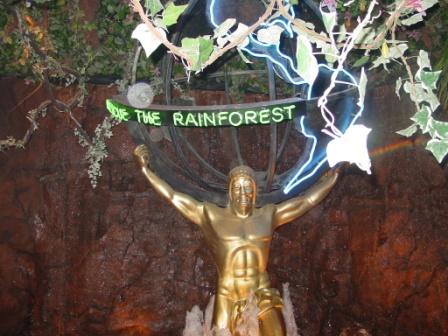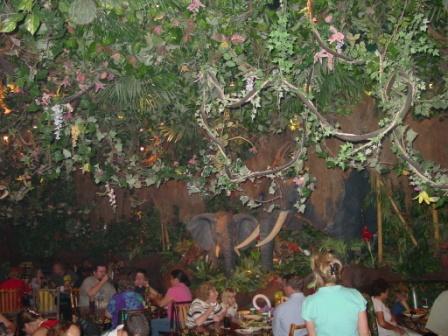 The giant waterfall is one of many things to see while you eat.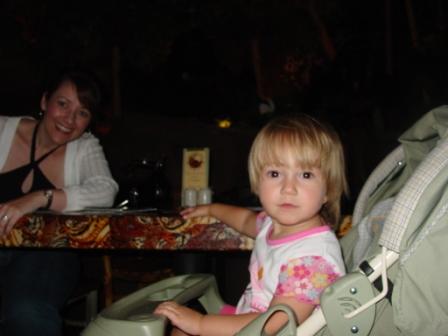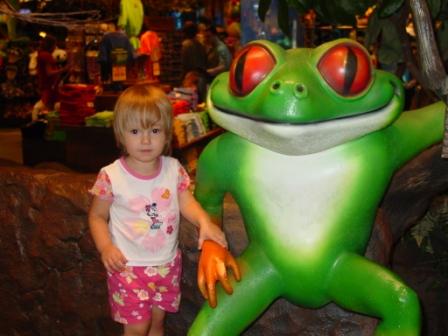 We had a great time and Mandy loves Cha Cha the tree frog now.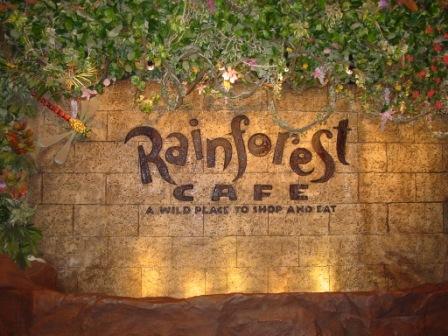 I f you have never been here you must try it.

Raw Hide!!!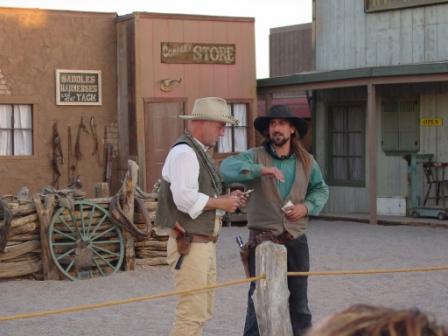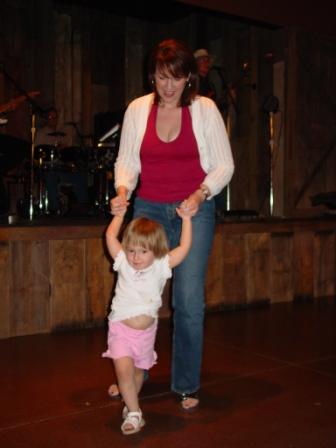 The Raw hide stunt show. Mandy and Mom dancing it up at the saloon. Scott tried Rattlesnake there.
Our camera battery died.