Cooper's Castle

Kizkalesi Trip 08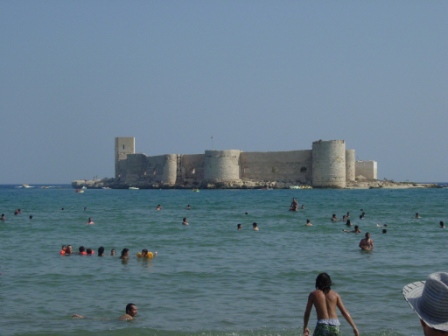 We went on a weekend trip to Kizkalesi in Turkey.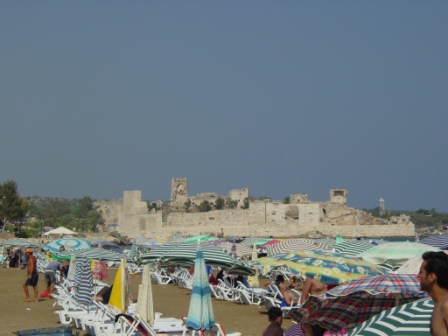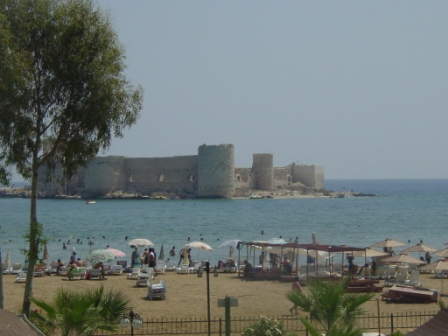 There are two castles there: the Castle by the Sea and the Maiden's Castle in the water.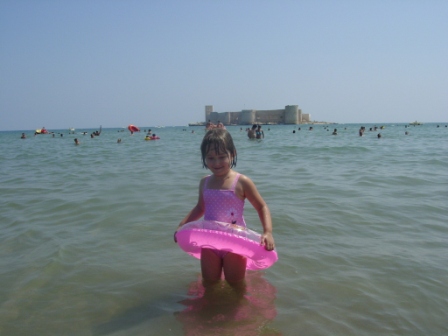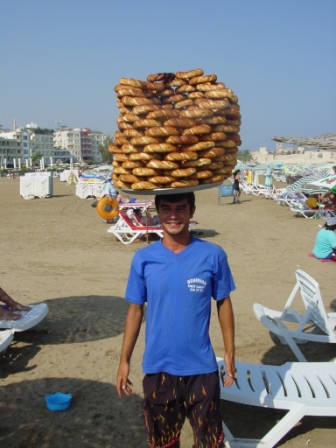 Mandy swimming the Med. How does the bread guy keep all that on his head?.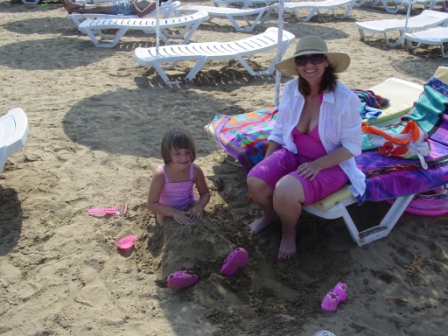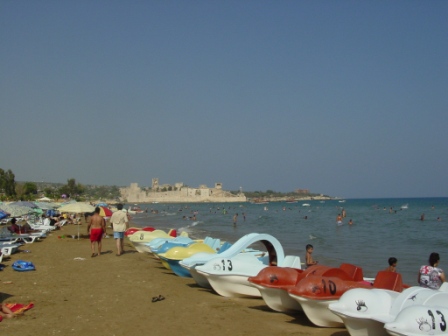 Deb buried Mandy and then we took a paddle boat out to the Maidens Castle..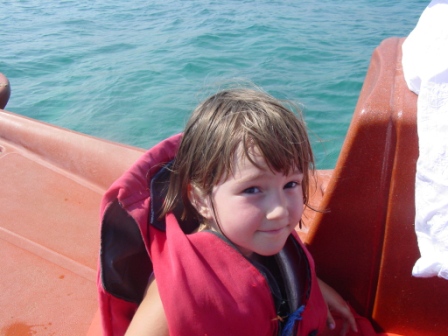 It was a nice boat ride out to the castle.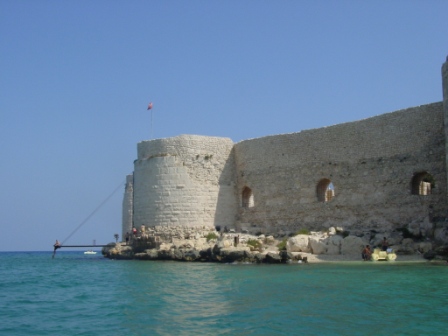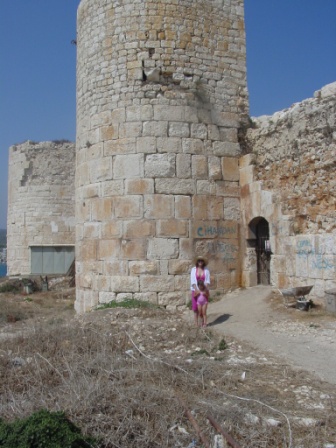 Once we got to the island we walked up to the castle but couldn't get in.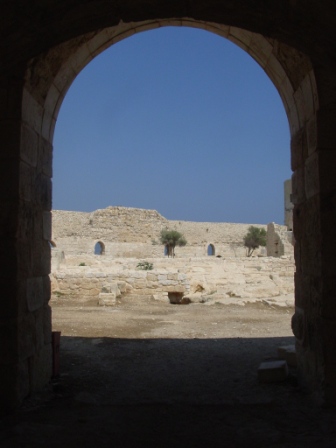 Scott took this photo through the gate.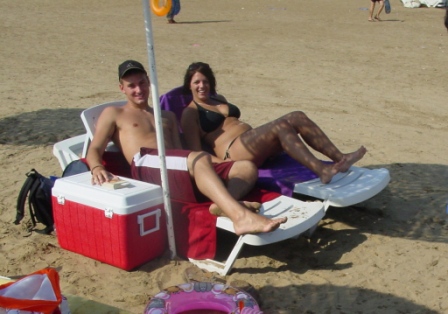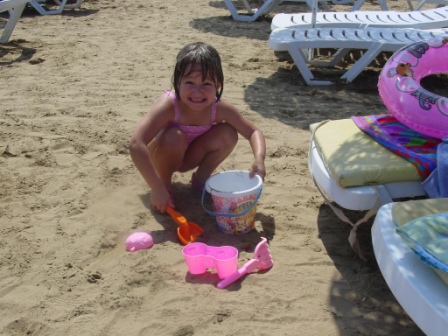 We went with Brandon and Amber from the base. Mandy with her new sandcastle building tools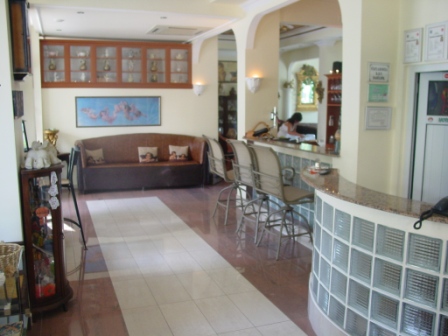 We stayed at a really nice hotel called the Hotel Saadet; which we plan to stay again.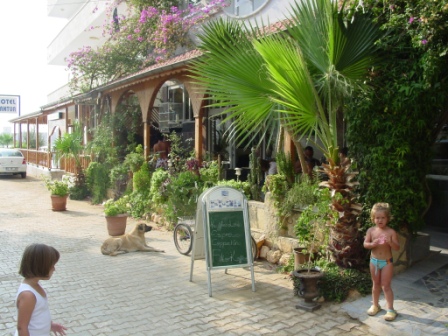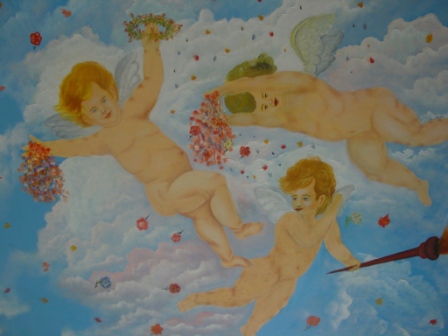 The theme of the hotel was angels. This was painted on the ceiling of the lobby.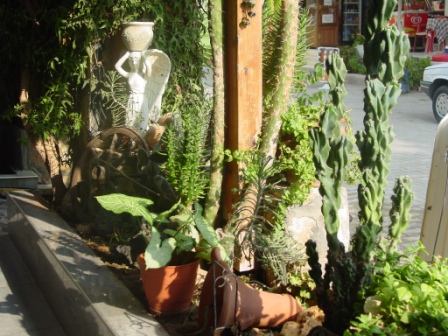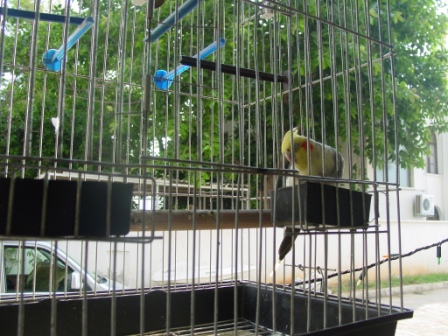 The patio area where you could eat was nice...complete with singing bird..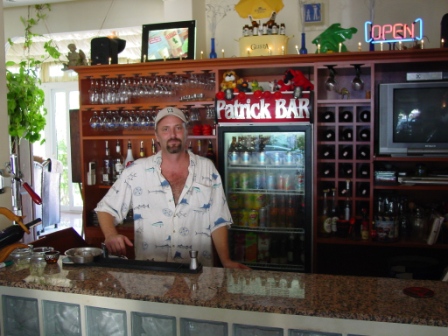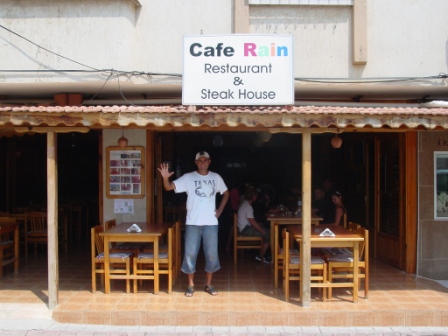 The owner, Patrick, was really cool. He is an a American who was stationed there and now runs the hotel. Cafe Rain had great food also.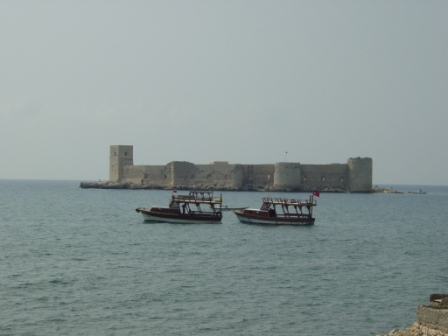 Day 2 we walked down to the Castle by the Sea.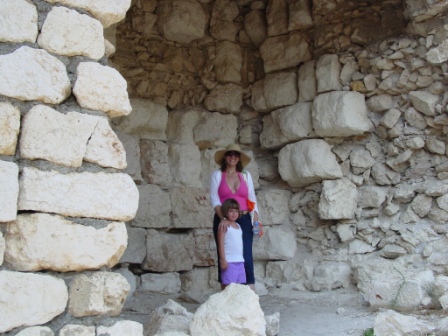 This is a picture of the Maiden's Castle through a hole in the wall of Castle by the Sea. Deb & Mandy.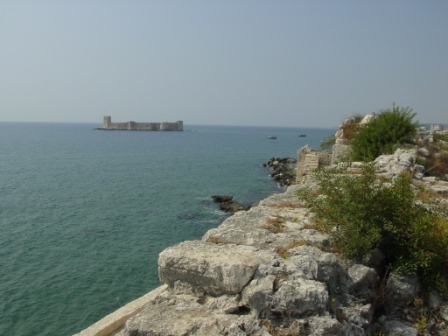 Scott's acting as a statue on the stairs. A shot of the Maiden's Castle from the wall.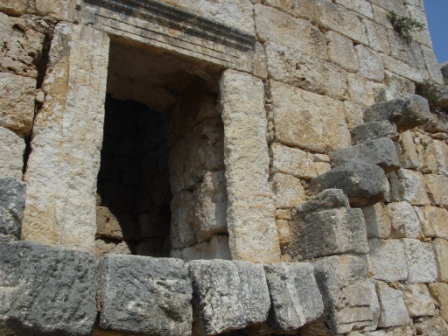 A lot of things to see and you can see the detail of some of the stone work.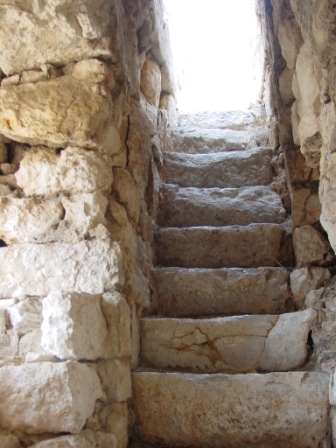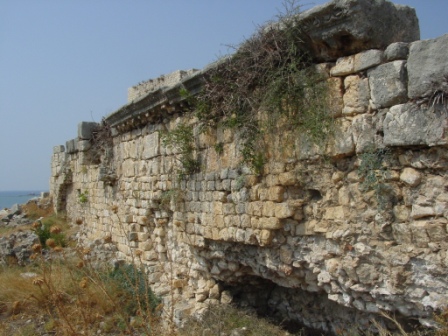 This castle dates back 2nd century BC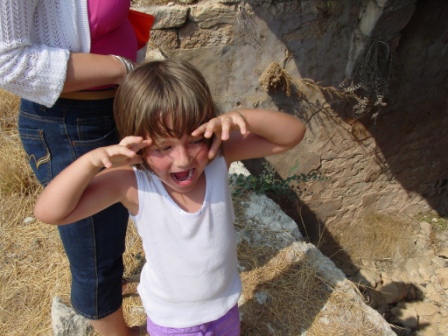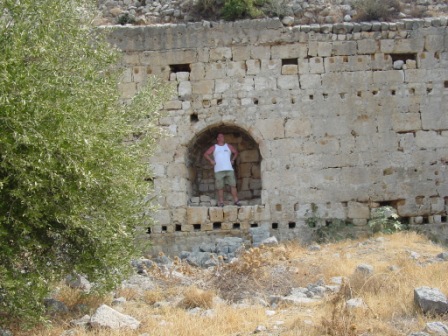 Mandy was telling Daddy that Shrek's dragon lives here. Yet another one of those strange looking statues.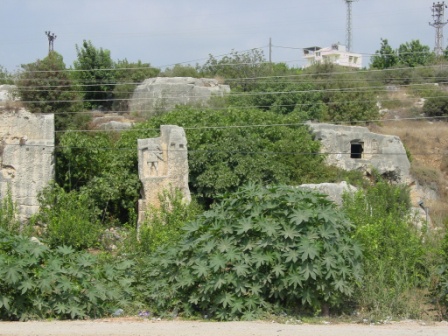 This was more ruins on the side of the road.
Kizkalesi is a nice get away from the base with a lot of history and things to see and do.
We plan to go back often.