Cooper's Castle

Halloween Horror Nights 2012

at Universal Studios
Halloween Horror Nights is Universal's version of Halloween where they turn
the whole park into haunted houses, ghoulish roaming characters and spooky shows.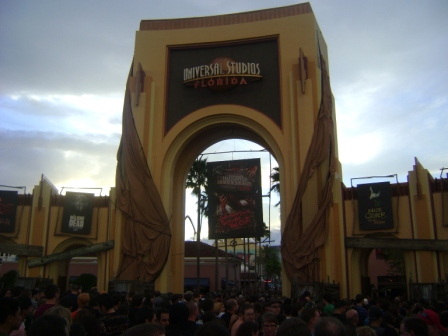 Welcome to Halloween Horror Nights...the line was crazy just to get in the gate this year. !!!!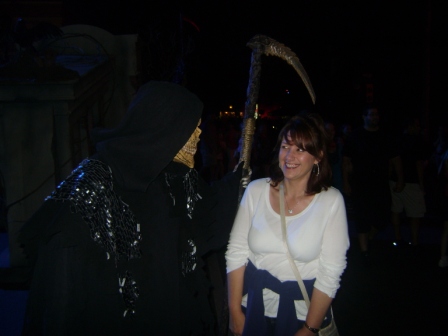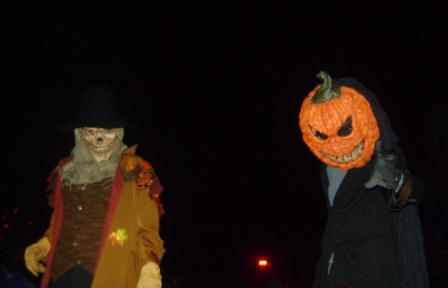 Deb made friends right away with some of the local scarers.
The girl who sells blood shots and another scare-actor.
Alice Cooper's "Welcome to my Nightmare"

The "Penn and Teller Nuked Las Vegas" maze.

and the whole reason Scott wanted to go so bad this year... "The Walking Dead" maze

Thank goodness we had front of the lines passes. This was the line to get into "The Walking Dead"

The Walking Dead were out and about this night.

More scare actors.

They wouldn't let you take photos in the Bill a& Ted's Halloween show this year so no photos of that...sorry. But it was bad anyway so you didn't miss anything.

They seems to have gone away from the movies that made it great and it all now is music and reality shows. Or maybe I'm getting old.

Some shots of the hotel we stayed at hhanks to Deb's Uncle Donald. This place was awesome.

Lots of fountains and waterfalls in the ponds. A gift shop by the pool.

The pool area.

My lovely wife by the fountain.

Our room

The check in area.