Cooper's Castle

Halloween Horror Nights

at Universal Studios
Halloween Horror Nights is Universal's version of Halloween where they turn
the whole park into haunted houses, ghoulish roaming characters and spooky shows.

These pictures are from Halloween Horror Nights in Florida.
(October 2003)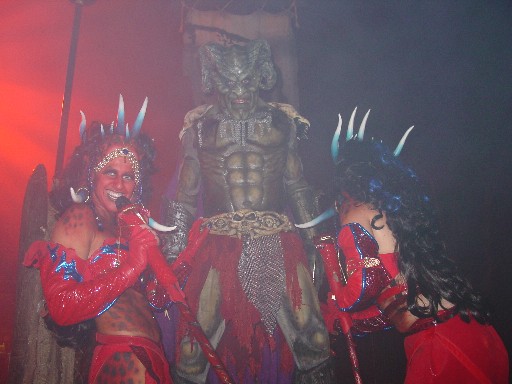 Welcome to Halloween Horror Nights 13!!!!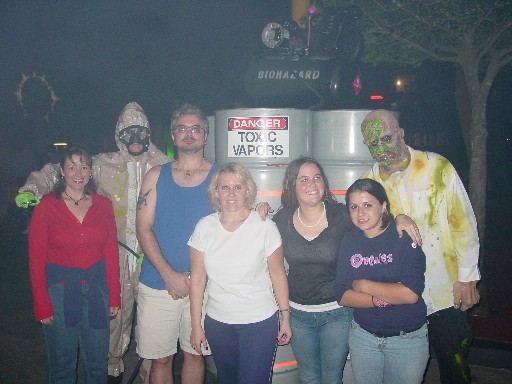 We had pretty much the whole gang there, it was a blast.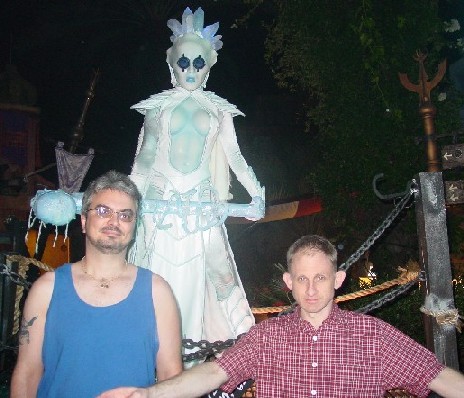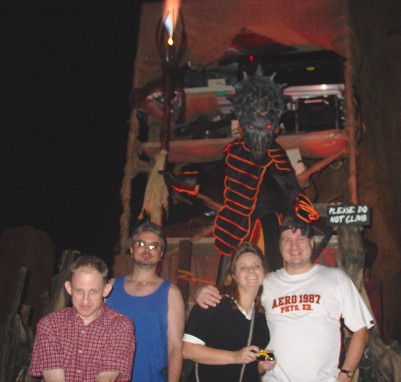 In this part of the park the theme was "Ice vs. Fire."
Loads of scare actors everywhere to set the mood.

In this part of the park the theme was "Toxic Mishap." Scott said just like a day at work.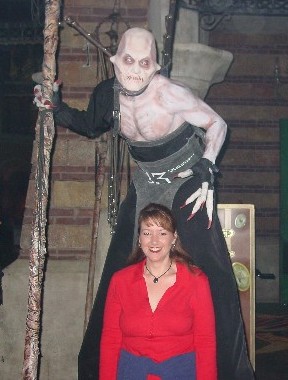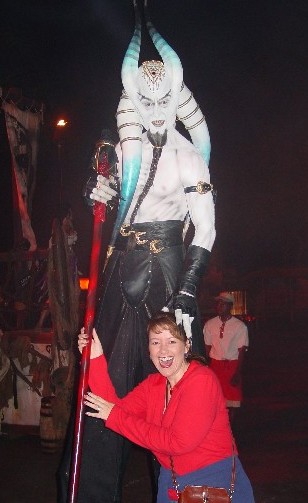 Deb found two new friends... these guys were on stilts all night.
In this part of the park the theme was "Jungle of Doom." The guys with the chainsaw gave Holly and her friend a scare.

Monsters and more monsters everywhere. Bret is such a hero.

Scott and Deb took a wrong turn in Jurassic Park.

The Director was the Poster Boy for Halloween Horror Nights 13.

He had his own game show called "Infestation" which was like Fear Factor.

Spin the wheel and get something on your head, like this guy got Roaches. There were Snakes, Roaches, Rats, Beetles, Scorpions and the Directors Choice.

This woman was just wheeled around in a glass coffin full of Rats ... as you do..

Bill and Ted's Excellent Halloween Adventure Show.

The Matrix played a big role in this year's show.

As always lots of characters from all the hit movies of the year.

This year's show was not up to par with the earlier shows because this is normally the highlight of the

night but this year the haunted houses out did the show. Sorry Bill and Ted... better luck next year.

As always Universal does Halloween right. If you you have never been it is a great time.

Halloween Horror Nights 13 gets two strong thumbs up.