Cooper's Castle

Halloween 2012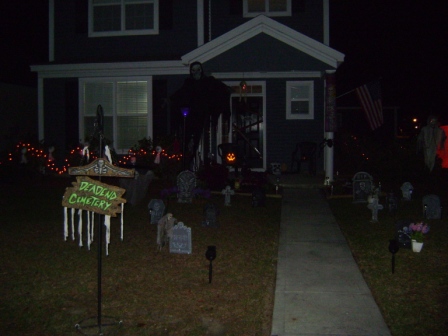 Our house in South Carolina for Halloween 2012.
It was a big hit in the neighborhood...we had people coming from all over to see it.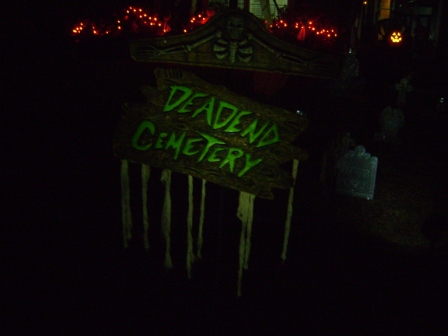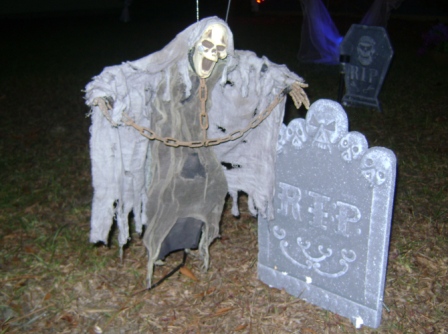 The front was the cemetery again this year..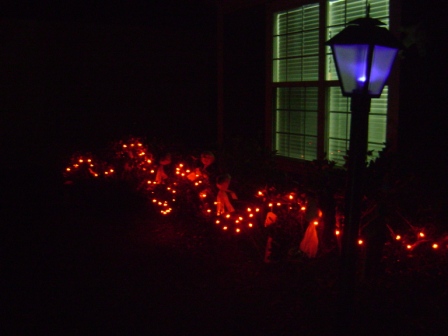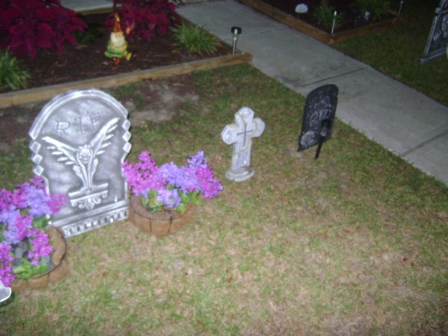 We had some new additions this year, like the orange lights.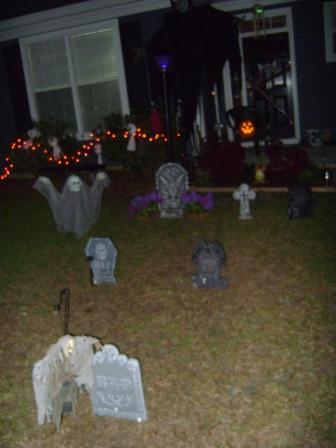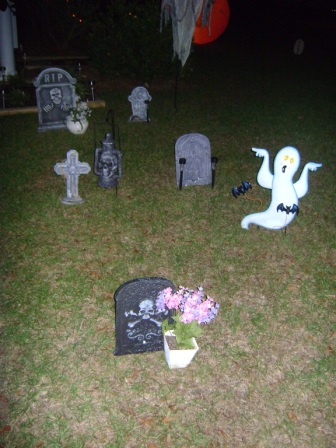 You have to walk right down the middle on the graveyard.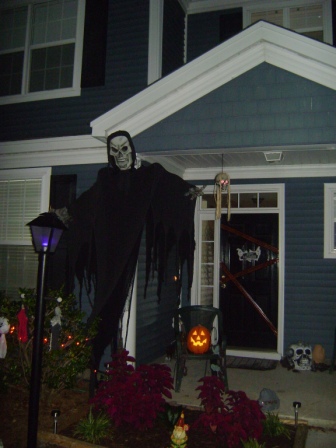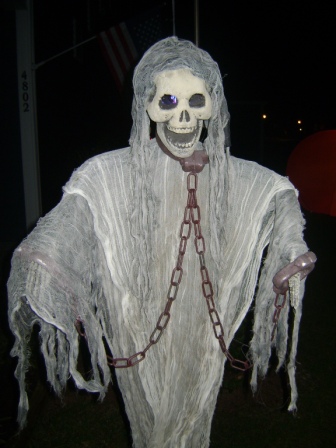 Ghost and ghouls were out.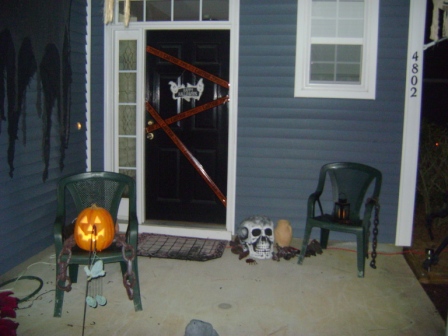 This house doesn't look safe.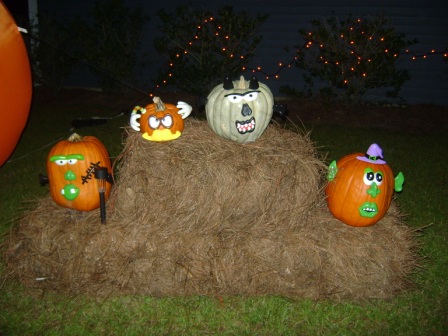 We added a more kid friendly side with the pumpkin patch.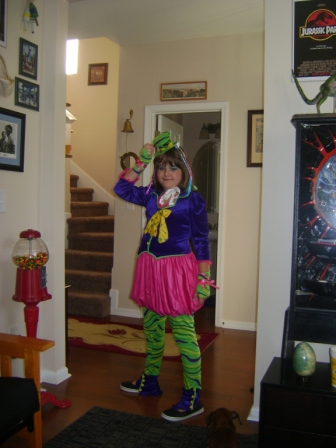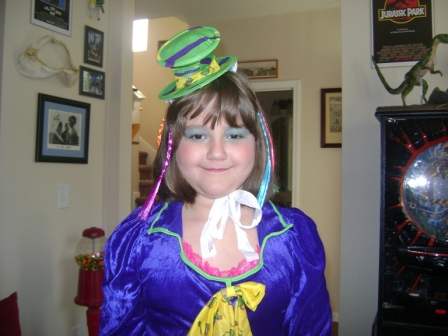 And this year Mandy went as the Mad Hatter from Alice and Wonderland.