Cooper's Castle
Germany Trip

These pictures are from our Germany trip in April 04.
Thanks to the Byars family our Germany trip was a blast. The main reason was to see
Scott old boss before he retired, but what a bonus to see all this.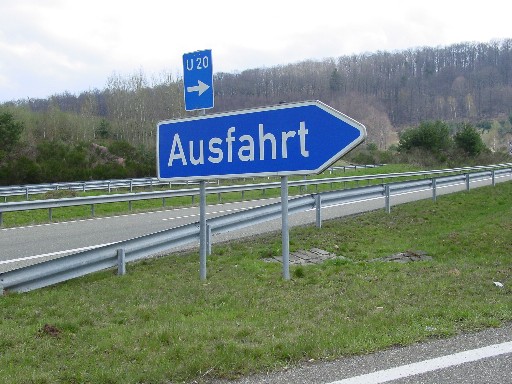 The question every tourist ask Where is Ausfahrt Germany?

Trier, Germany.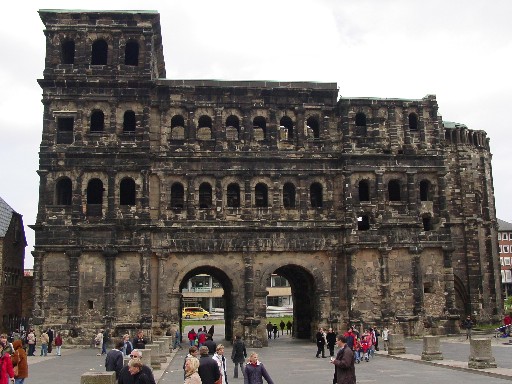 This is the Porta Nigra (Black Gate). It was built by the Romans.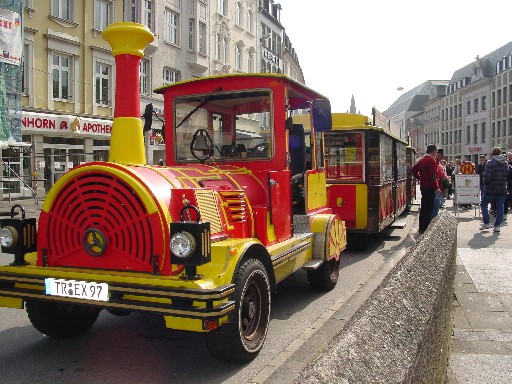 We took a train ride around the city and saw Karl Marx's house. Everybody is happy with Fries.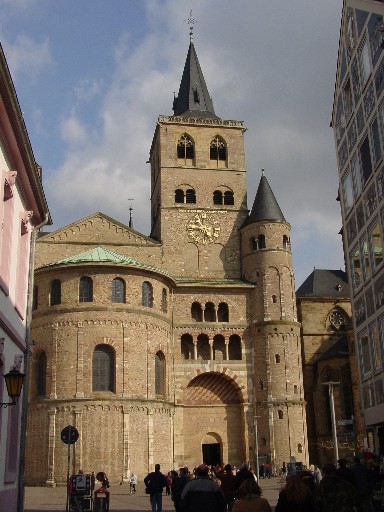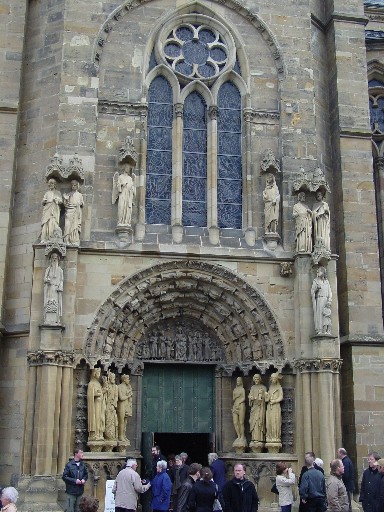 The Trier Cathedral is beautiful.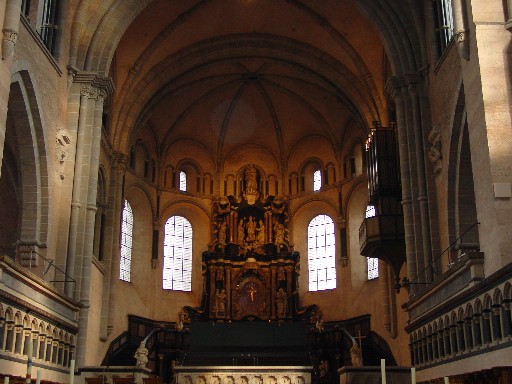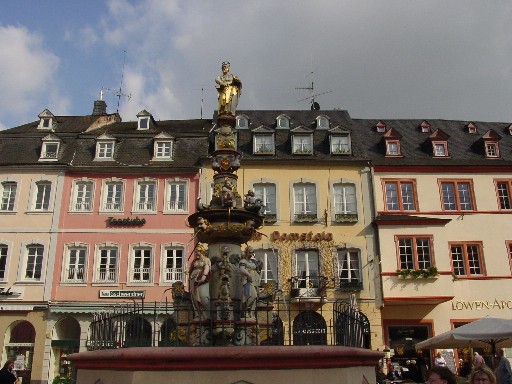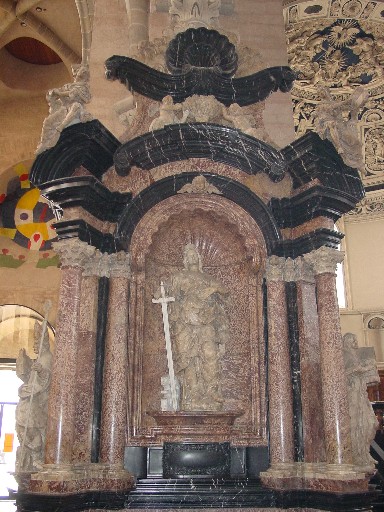 Many beautiful fountains and sculptures.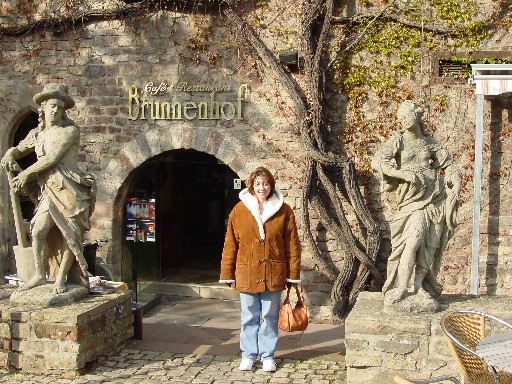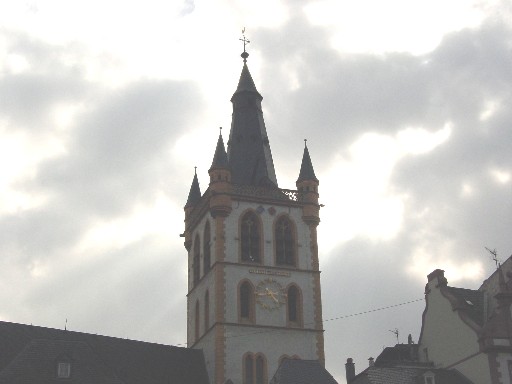 Trier was a great place see with loads old style building.

Dinner with the Hartford's.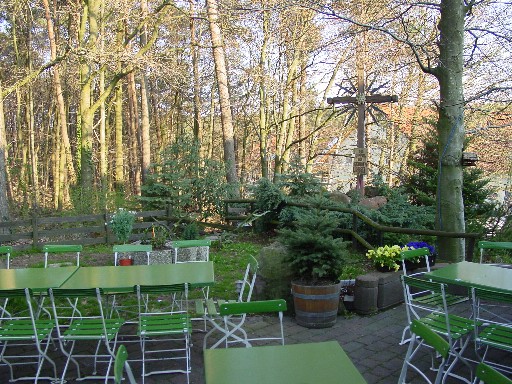 While we were there Deb got to meet up with one of her old bosses Col Hartford and his wife Song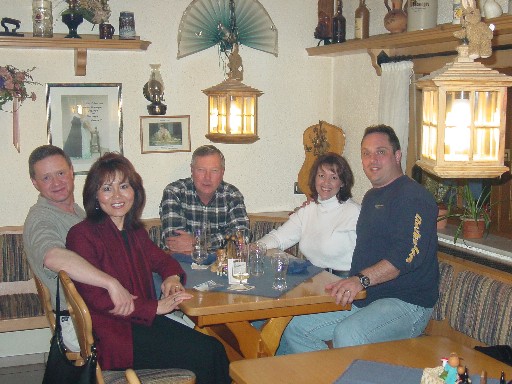 Dinner with Col Hartford, Song Hartford, Col Giroux, Deb and Scott.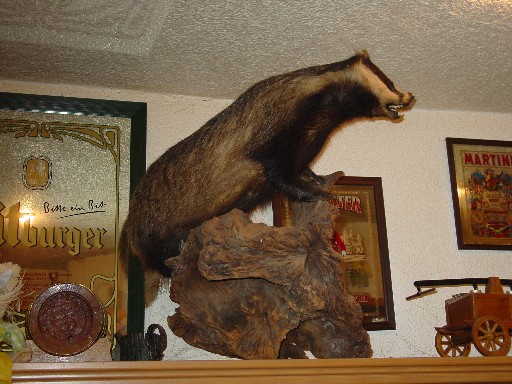 The restaurant served game food. Note the badger on the left. That is what Winston was breed to hunt.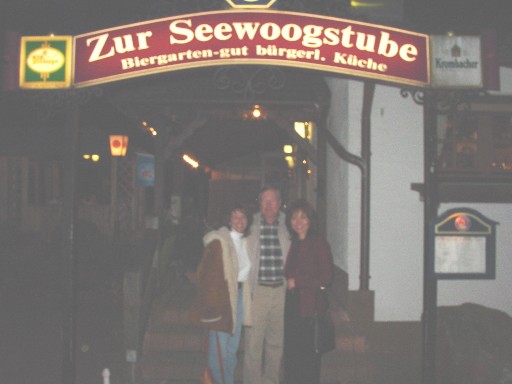 Good Meal, Good Time.

Rothenburg, Germany.
\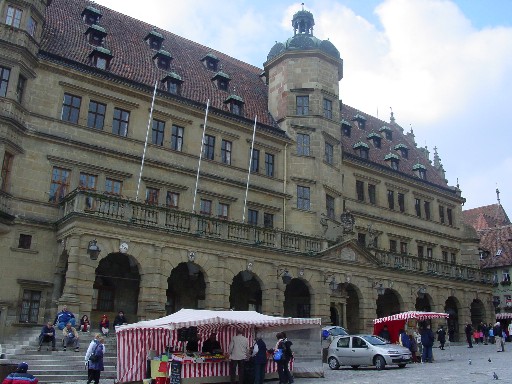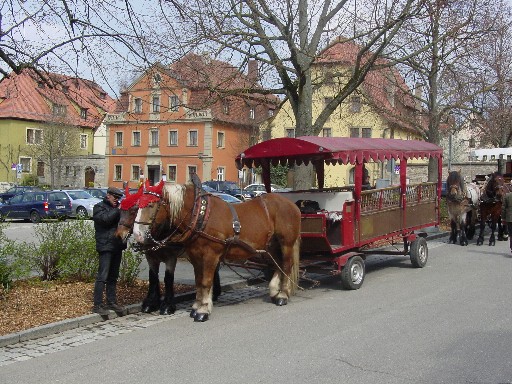 Then it was off to Rothenberg town of marketplaces and horse carriages.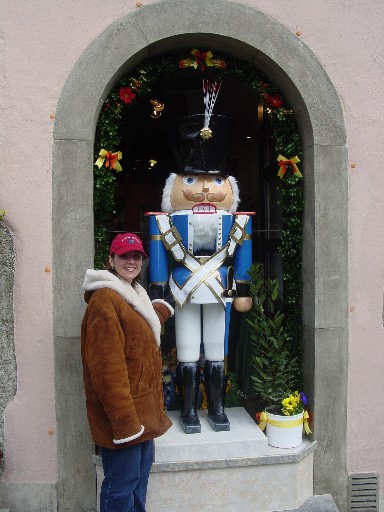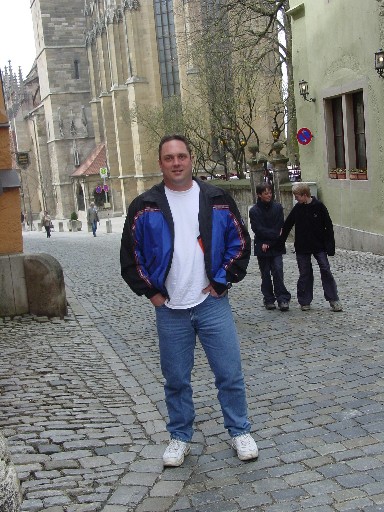 Many cool streets for all kinds of shopping.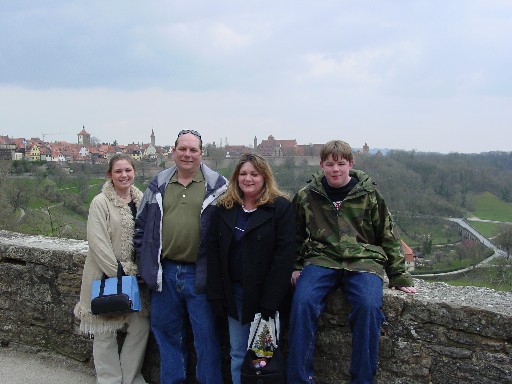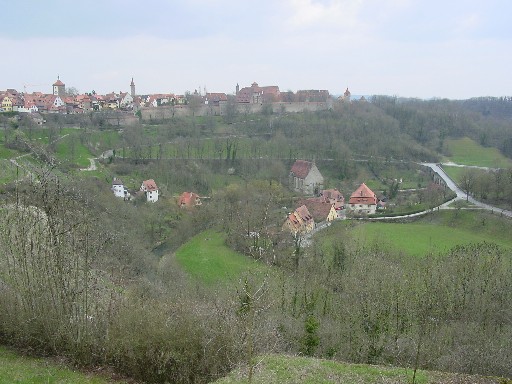 The Byars enjoying the overlook.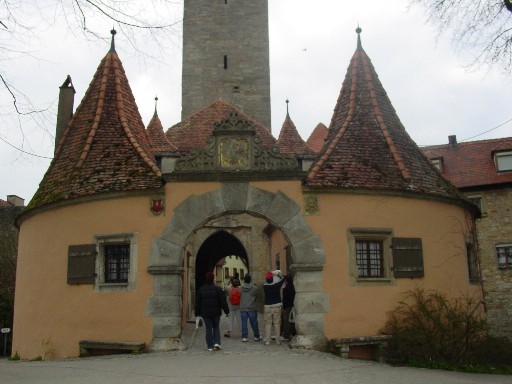 Many neat streets and old building to see.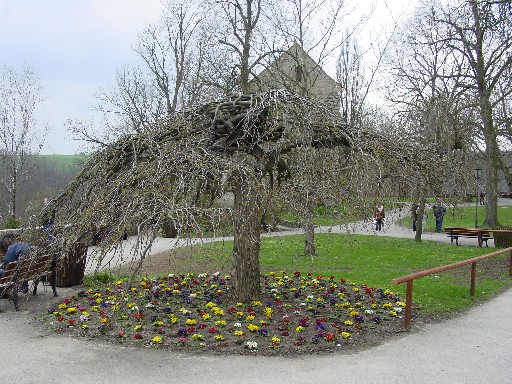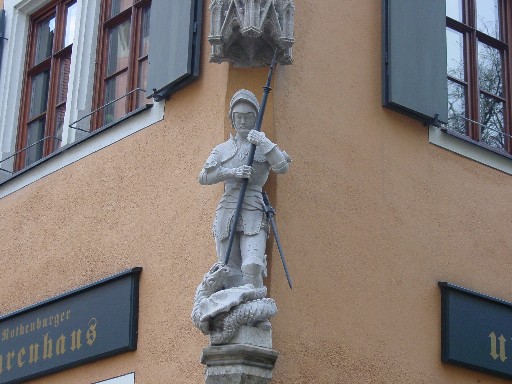 The gardens and the art work on the buildings are incredible.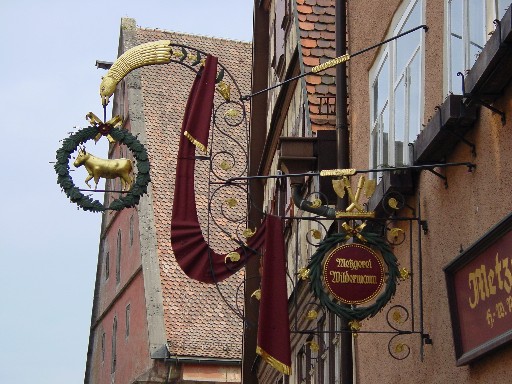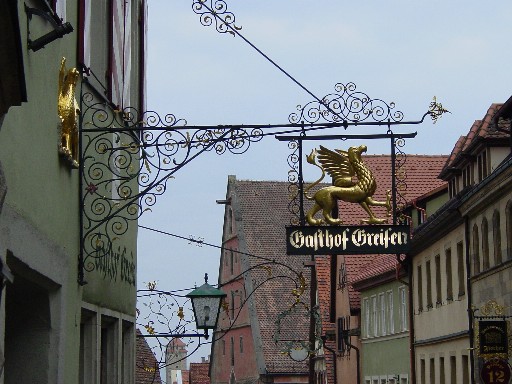 The forged iron signs were a trademark of Rothenburg.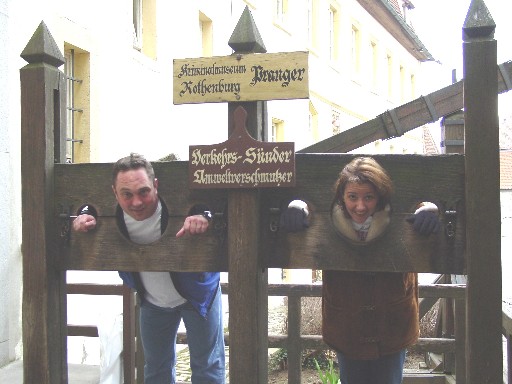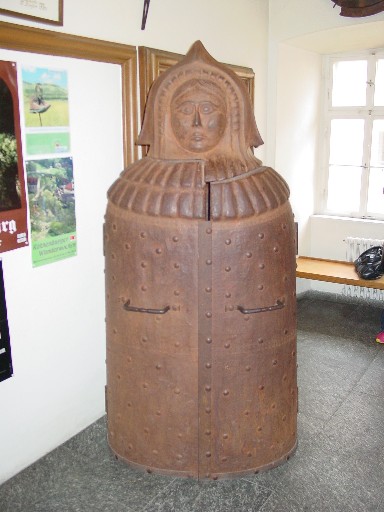 It was off to the Medieval Crime Museum, on the right is a Iron maiden (Rock On!).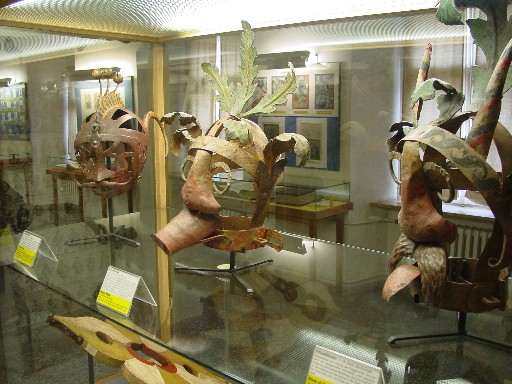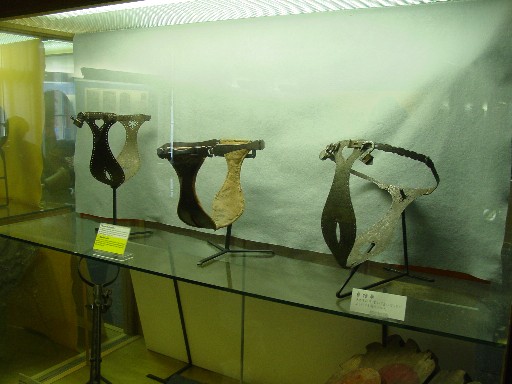 Masks and Chastity belts, What a party!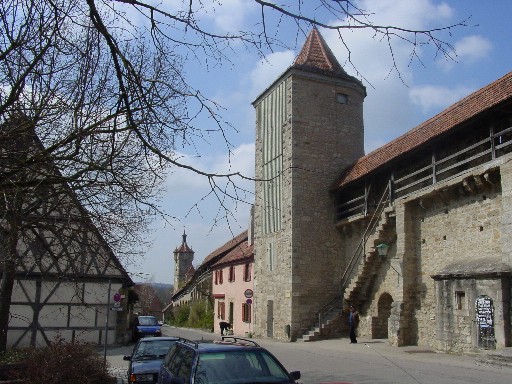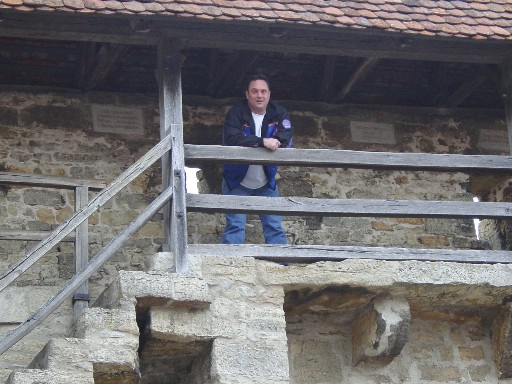 And of course Scott and Nick had to climb the town wall.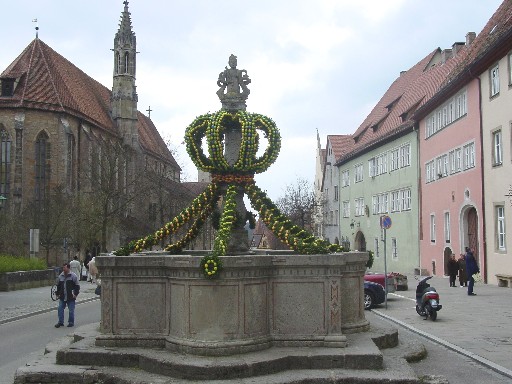 Rothenburg had cool fountains to check out.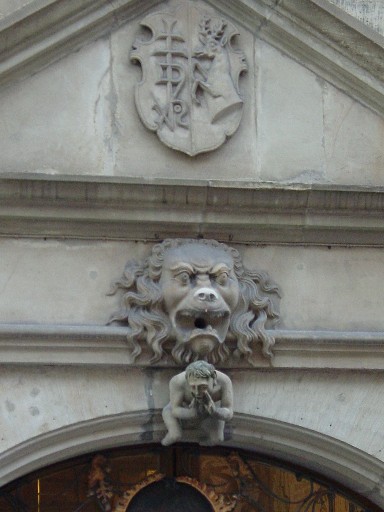 Germany is a very clean and beautiful place. All in all it was a great time with great
friends and this trip wouldn't have been possible without the Byars family. Thanks Guys.

By the way the music is Nick Byars's favorite song. Queens - Fat bottom Girl's
This one goes out to poor neglected Nick (Trip Joke).