Cooper's Castle

Florida Trip

These pictures are from our trip to Florida. This was our visit before we
left for the Azores. (June 2002)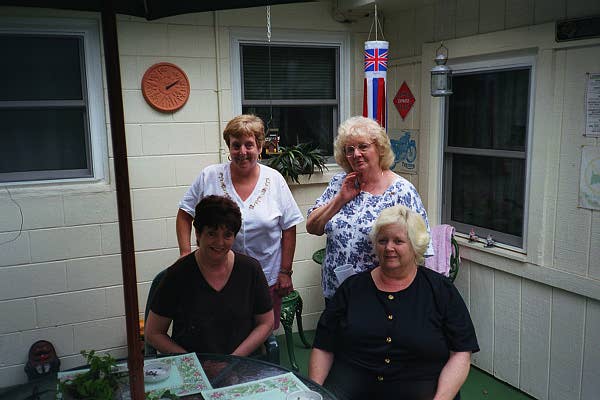 Family get togethers are big in Scott's family.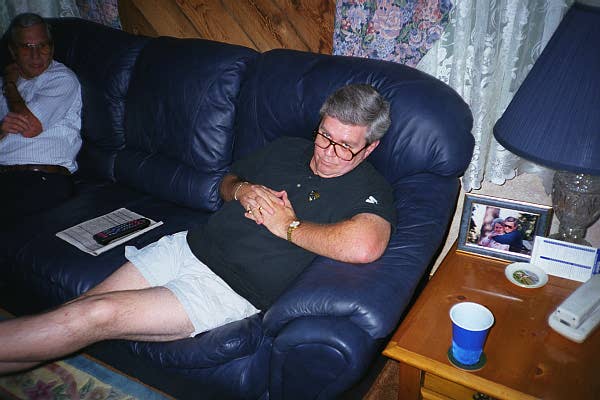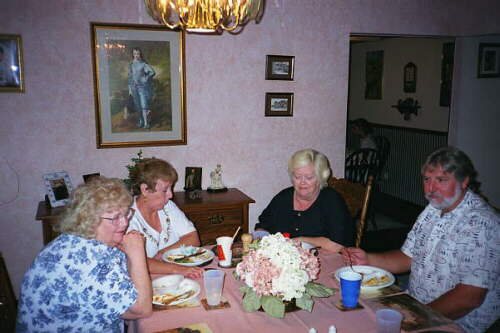 As Dennis states "Yes I'm Awake" Iris, Pam, Lily and David ( Scott's Aunts & Cousin)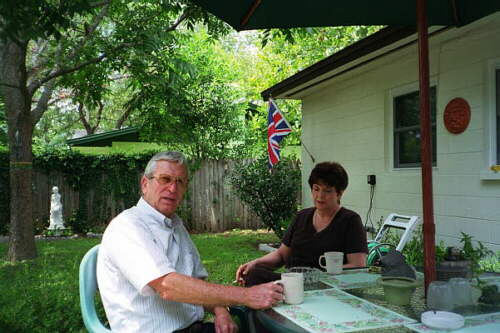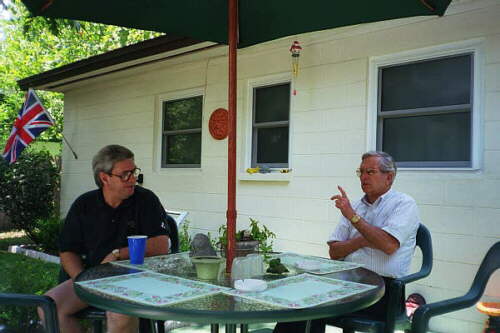 Many of the worlds top decisions are made at this table.. I think Scott's Uncle Wilber is the Chairman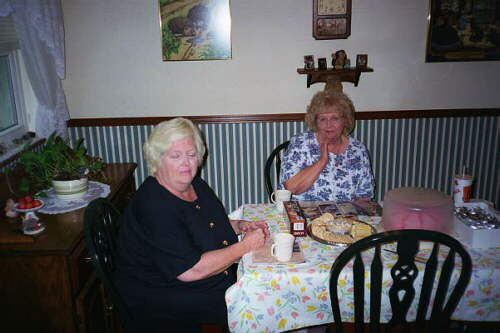 I know Scott misses these gatherings and all the good home cooking.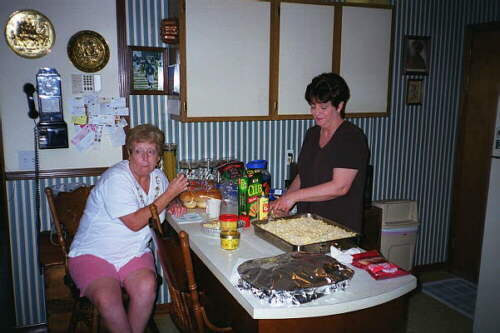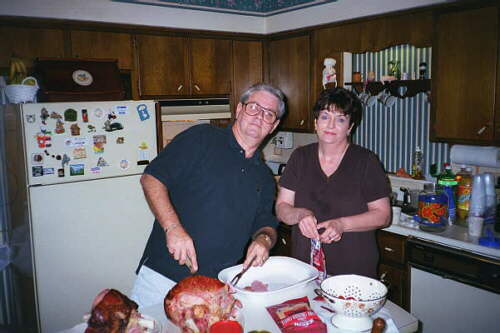 As you can see, they never have enough to eat at these gatherings.... Yea Right.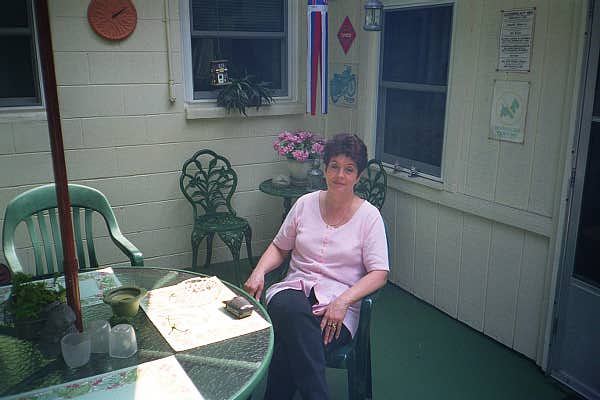 Scott's Mom finally takes a break.

Then we went to Scott's Dad and Sandra's House.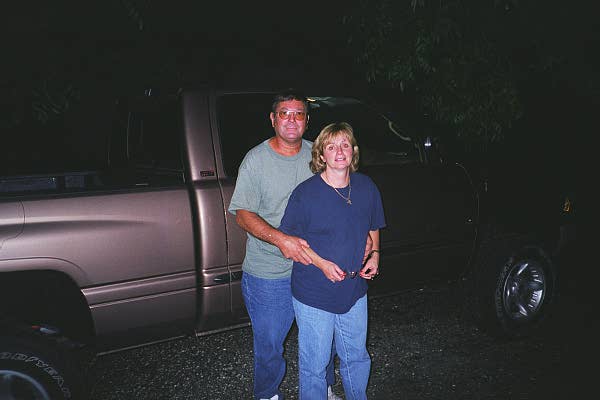 I know Sandra hates this picture, but Sandra won't let us take pictures of her
Scott has made a deal with her to get more pictures.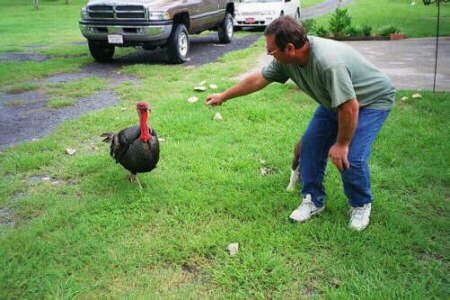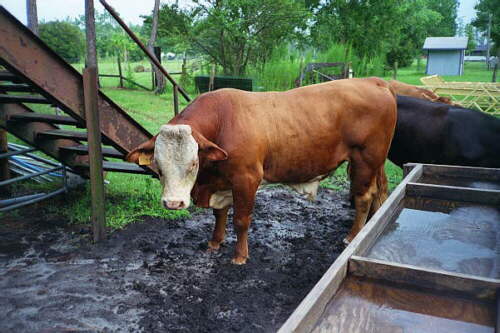 Ahh! The bond between a man and his turkey.. Dad's mean bull that we are all scared to go near.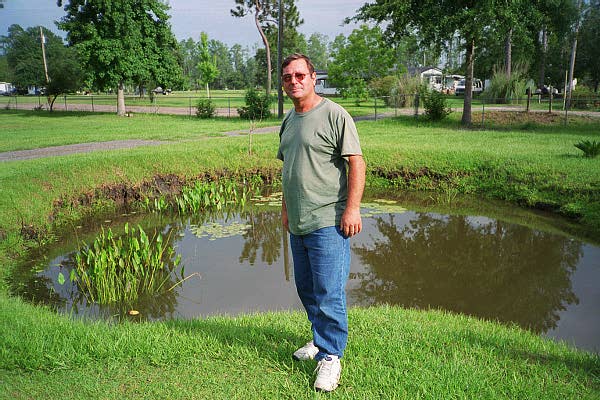 Scott's Dad at his pond. This is only half of it (to see more pictures of his pond go to the Pond Page.)
His pond has changed a lot already with a new bridge and sides, with a waterfall on the way.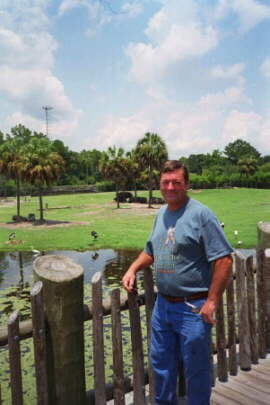 Scott's Dad at the Jacksonville Zoo. Isn't he a regular Crocodile Hunter?

We also went to Scott's Step Brothers, Denny, Pam and Wyatt's house
The Thompsons (Pam , Denny and Wyatt)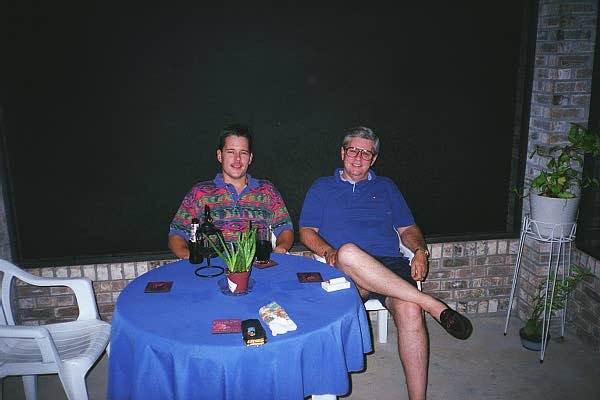 Denny and his Dad Dennis.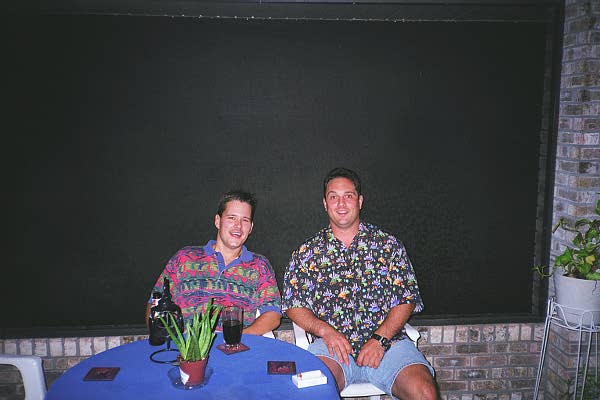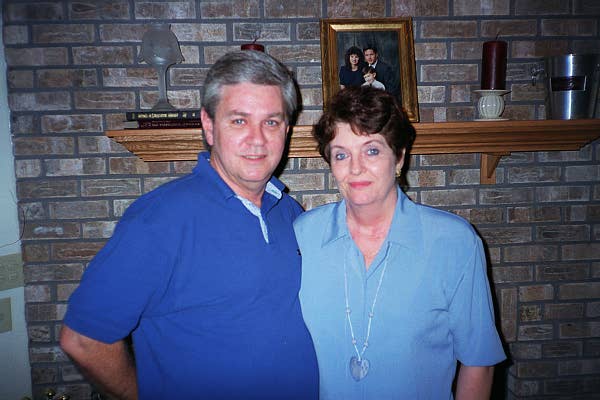 Denny and Scott Dennis and Joan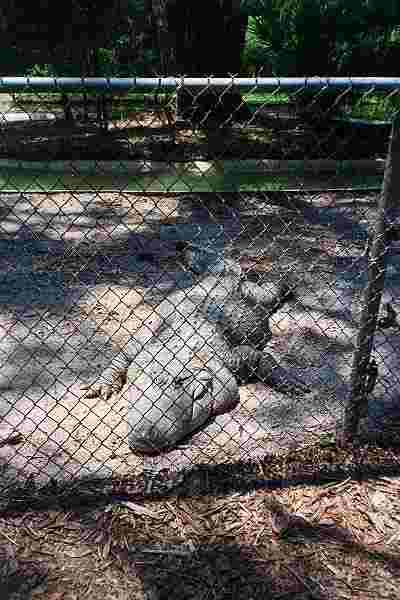 And what trip to Florida wouldn't be complete without a Florida Alligator.