Cooper's Castle
Azores Bull Fights
These pictures are from two of the bull fights on the Island. Here the bulls don't
get hurt, but the people take a pounding.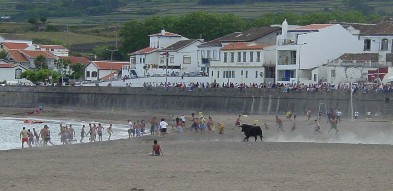 The first one we went to this year was at Praia Beach which was different. (June 03)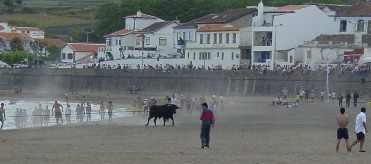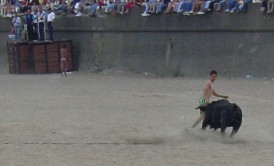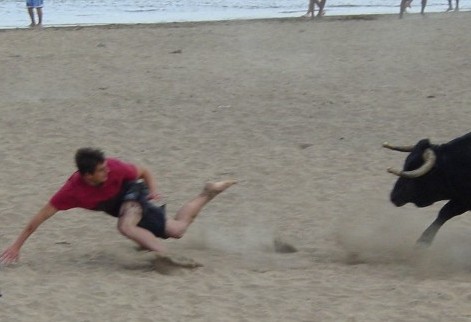 As you can see, the bull had the advantage in the sand... ouch!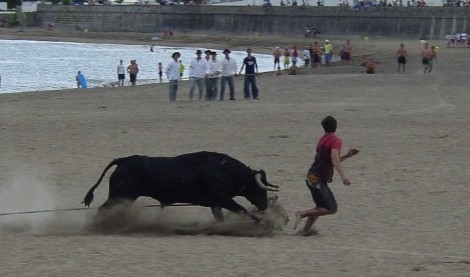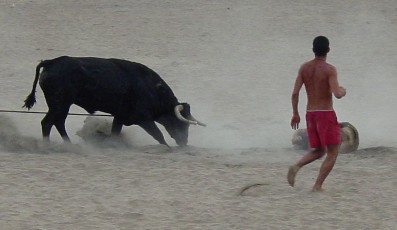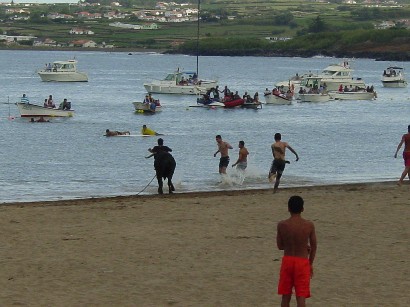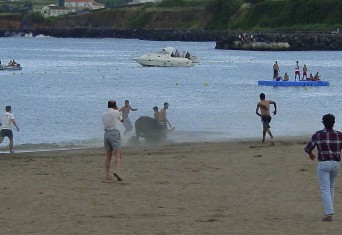 Even in the water you're not safe.

The next bull fight was at Porto Martins (July 03)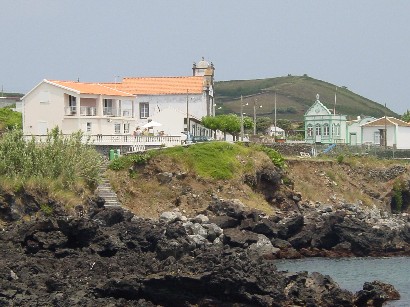 The house you see is our good friend Rich Cristie's which is where we got to
watch the bull fight. Nice place.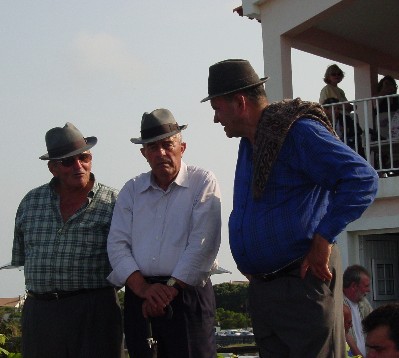 As you see the whole town is out for these events..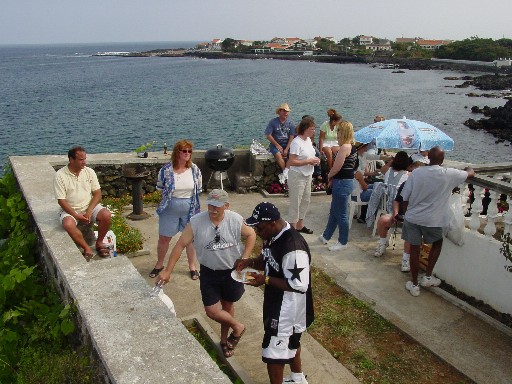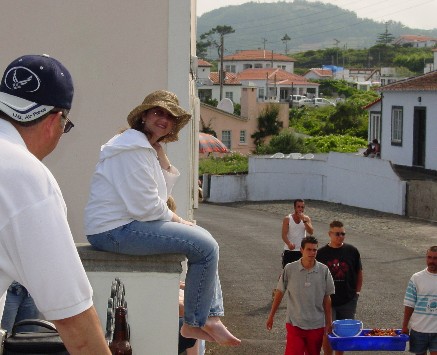 Lots of people from the base were there. Deb got a good seat up high.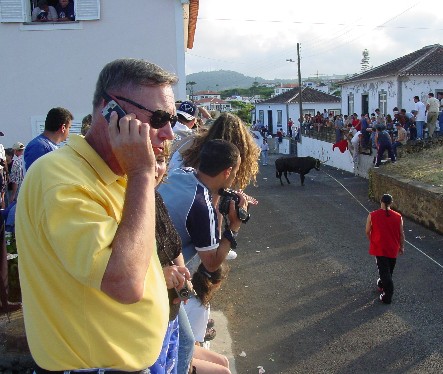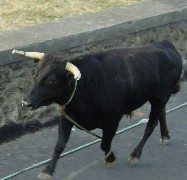 A Colonel's work is never done even at a bull fight he is on the phone.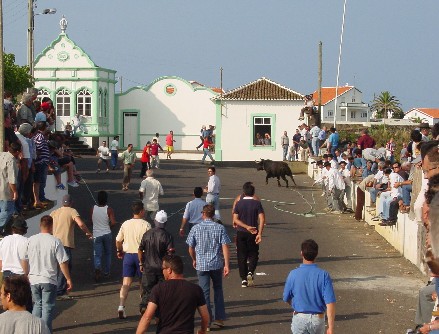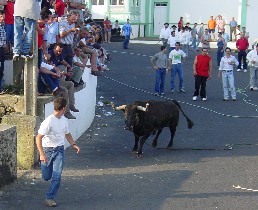 Run! Run! Run!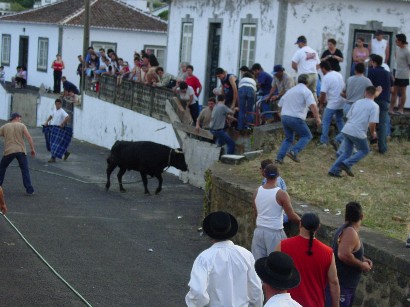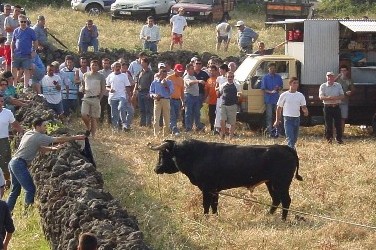 What are these guys thinking???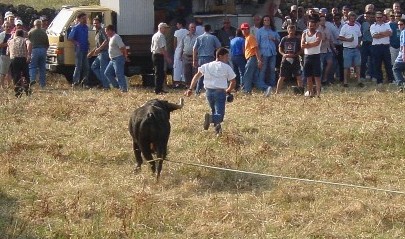 The old guy in the left picture got saved because the handlers pulled the bull back just in time.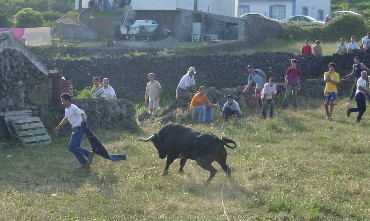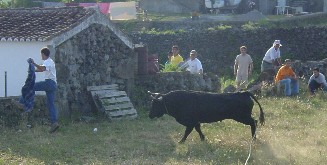 As you can see no bulls were hurt during this bull fight.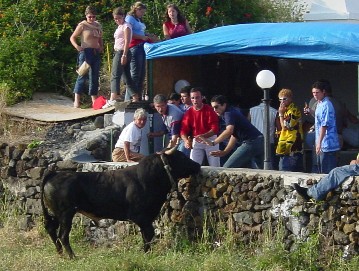 Nice bull, Nice bull.